Quest ID: 9473
Quest Name: An Alternative Alternative
Can not collect the Quest Item from that and another plant.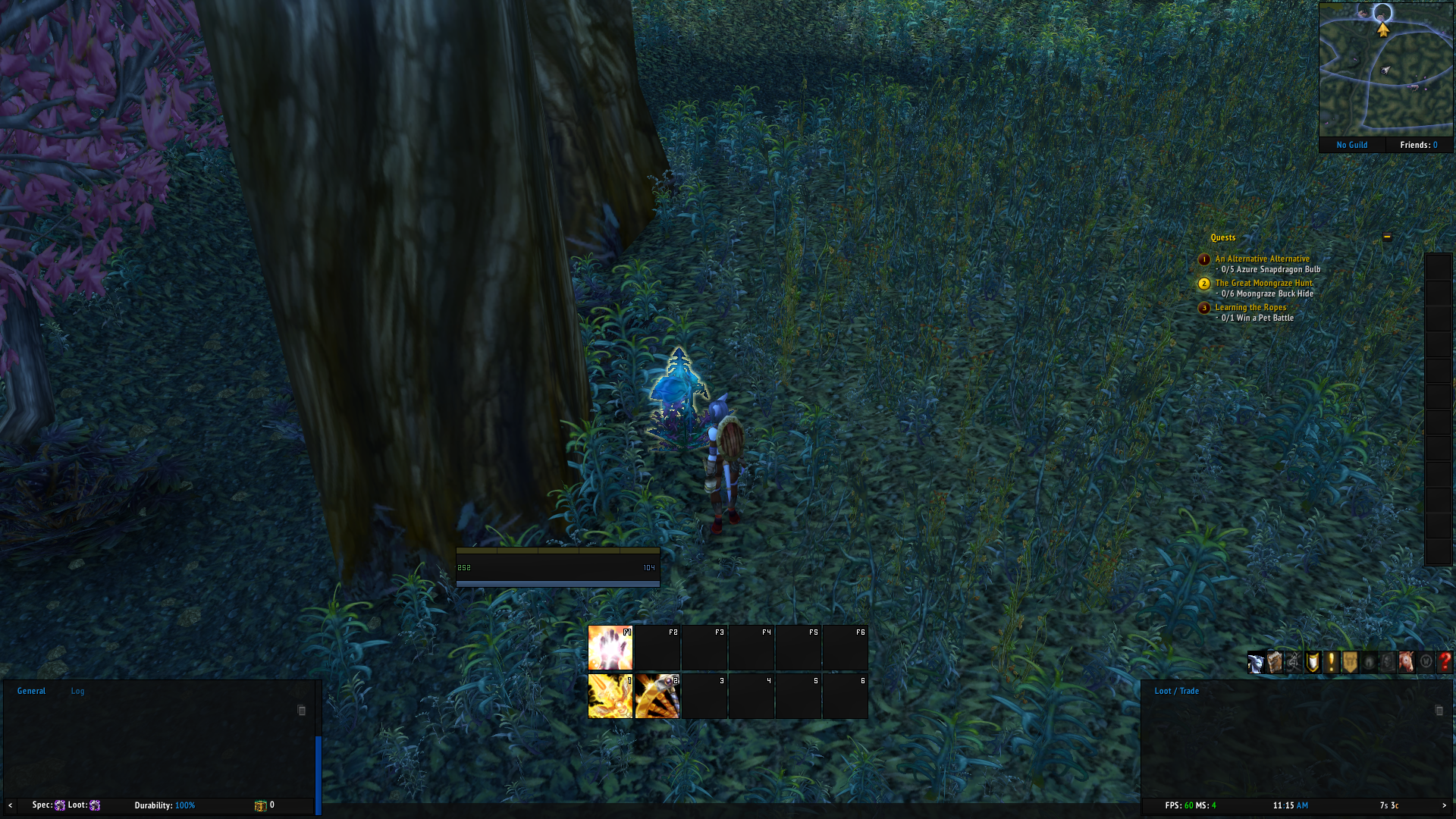 Quest ID: 9565
Quest Name: Search Stillpine Hold
The Quest is not broken I can finish it.
But after I finished the Quest it will spawn a lot of "Crazed Wildkin".
And that is deadly. 2 - 3 are okay, but not 20. ô.o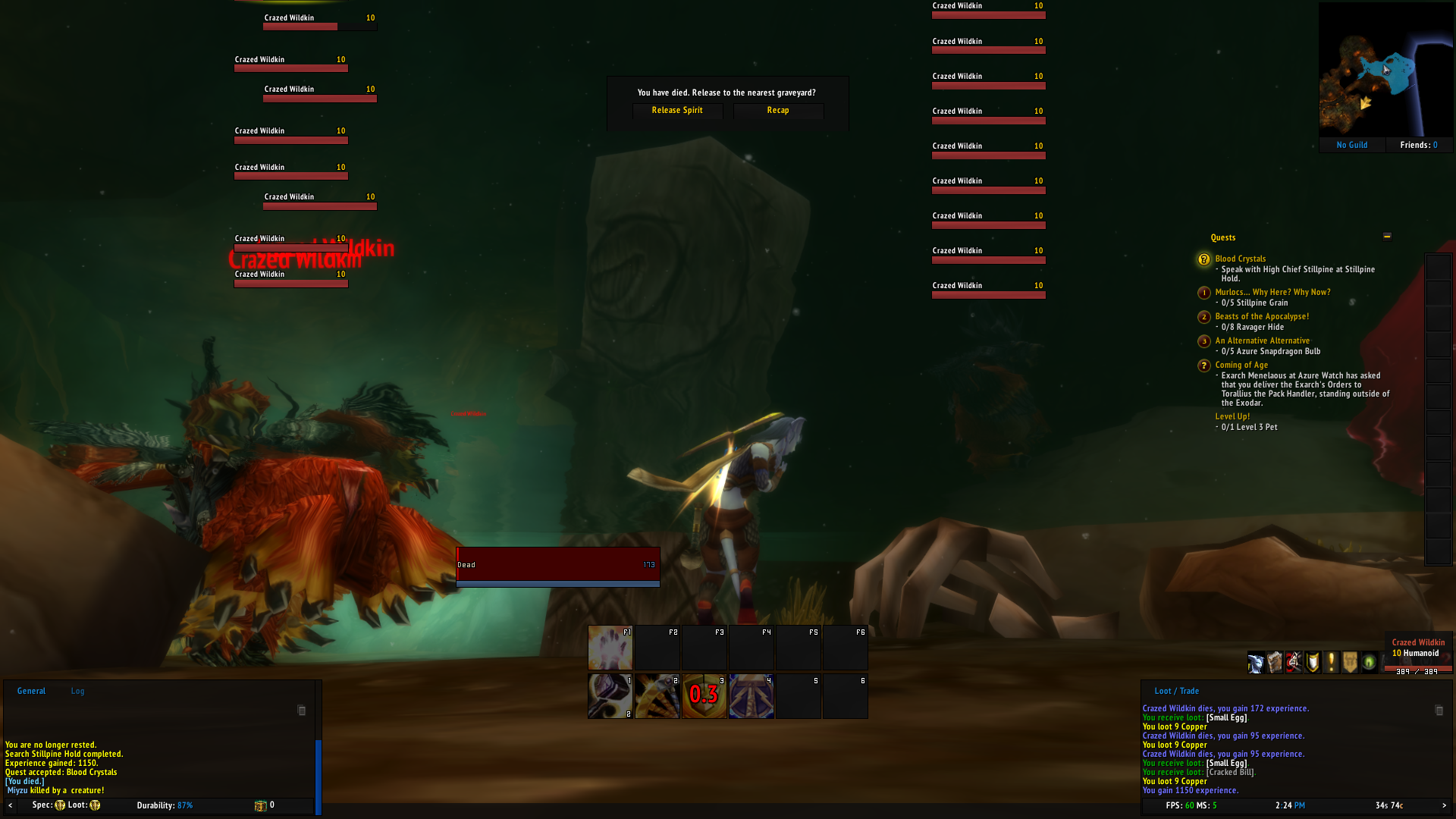 Quest ID: 9570
Quest Name: The Kurken is Lurkin
The Drop Chance is not 100% from the Quest Item.
And the Problem is that the boss need a long time to respawn.
Approximately 5 Minutes need it and after he respawn. He will Vanish after 1 Second.
I had make it that I wait about 5 Min and abort the Quest and take it new from the Npc and the boss is now here and I can kill it again and try to become that Questitem.
I think its better to make the Drop Chance 100% or that the Boss respawn faster and will not Vansish after he respawn.
I will edit the Post if I find more Quest Bugs on that Map.
Miyzu Elhalyn#5194 PM me if Question